During the 2-year Coronavirus pandemic (Mar 2020 – Mar 2022) and related shutdowns, nearly every business was forced to adapt to an unprecedented world of social distancing. While some established companies had the resources and infrastructure to pivot to this new way of doing business, many entrepreneurs and small businesses – especially those from rural, underserved, and underrepresented communities – had to navigate these changes with far fewer resources, and oftentimes, in isolation.
The Regional Accelerator & Innovation Network (RAIN) recently surveyed 234 entrepreneurs and small business owners from Oregon about the changes to their personal and professional well being since Governor Kate Brown issued a state-wide stay-at-home order on March 23, 2020. And while the complete toll of the pandemic is immeasurable, the survey demonstrates its tremendous physical, psychological, and economic impact on Oregon's most vulnerable entrepreneurs and small business owners.
Health & Wellness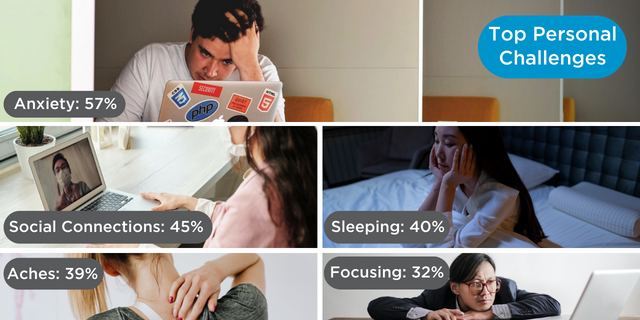 Over half (57%) of respondents reported increased levels of anxiety, and about one-third or more reported a range of physical and emotional challenges, including difficulties with focusing (32%), sleeping (40%), and maintaining social connections (45%), as well as body aches (39%).
Jobs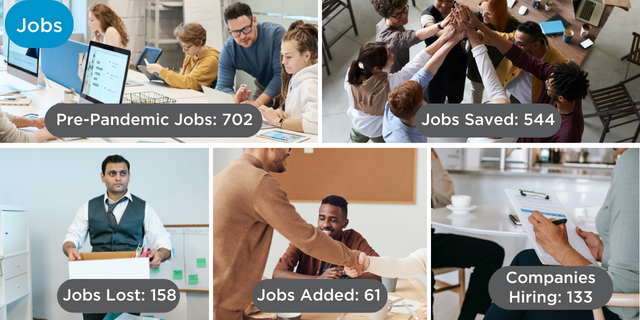 Prior to the start of the pandemic, the surveyed companies reported having provided 702 jobs. While 33 of these businesses added 61.15 jobs since the start of the pandemic, another 74 businesses lost 158 jobs. However, 544 jobs were saved, and 133 companies reported that they are actively hiring or plan to hire before the end of 2022.
Capital Raised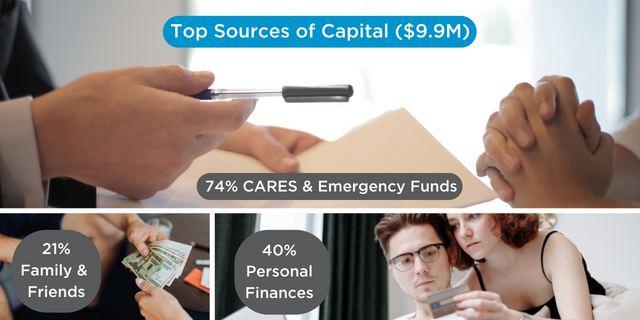 The surveyed business owners stayed afloat by raising $9.9 million since March 2020. The majority (74%) received support from programs funded by the Coronavirus Aid, Relief, and Economic Security (CARES) Act, including the Paycheck Protection Program (PPP), Economic Injury Disaster Loans (EIDL), the state, local cities and counties, and other funding sources. However, 40% of respondents reported tapping into their personal finances, including savings, credit cards, and retirement accounts, and 21% raised funds through family and friends.
Capital Needed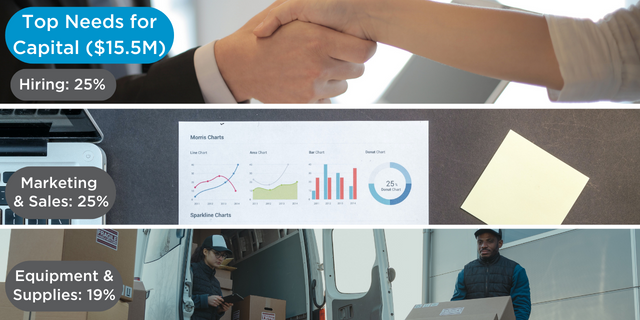 A significant funding gap remains, as 116 businesses reported that they still need to raise a total of $15.5 million (average of $133,620/company) in 2022. Among the top needs for these companies, 29 out of 116 (25%) selected hiring, another 29 (25%) chose marketing and sales, and 22 (19%) said equipment and supplies. Ninety-nine percent indicated needing help raising capital.
Thanks to funding from the U.S. Economic Development Administration, and in partnership with Republic (New York, NY), RAIN has launched a place-based crowdfunding pilot project called the RAIN Capital Access Program (RAINcap). With guidance and support from RAIN, Republic, and Palo Alto Software (Eugene, OR), Oregon companies can share vetted business plans and be considered to offer their investment opportunity to the public via the Republic platform. These businesses can raise capital using debt, equity, and hybrid instruments via Regulation CF facilitated by the Republic platform. Many are seeking $100,000 – $300,000 in seed-stage capital.
Companies in Oregon seeking capital via crowdfunding: https://raincatalysts.org/raincap
Below are several resource providers to help entrepreneurs with their ongoing recovery and resiliency:
Oregon's Behavioral Health Services
State of Oregon Business Resources
Oregon Chambers of Commerce Local Directory
Survey Demographics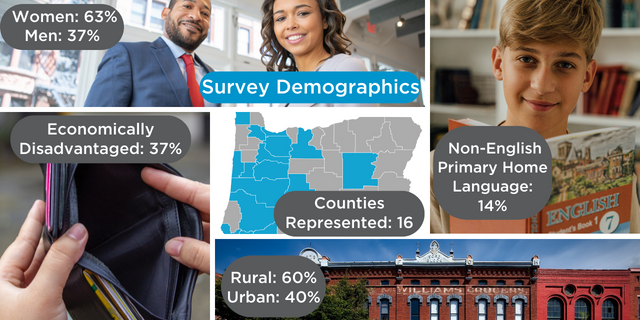 All Personal Changes Since Pre-Pandemic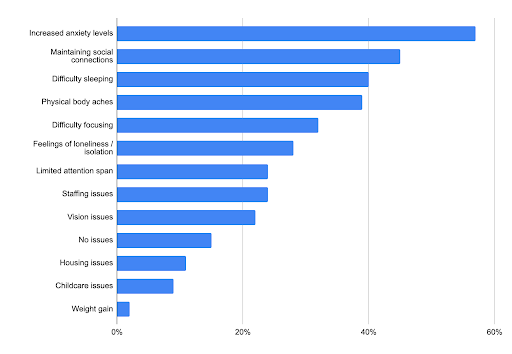 All Sources of Capital Raised During Pandemic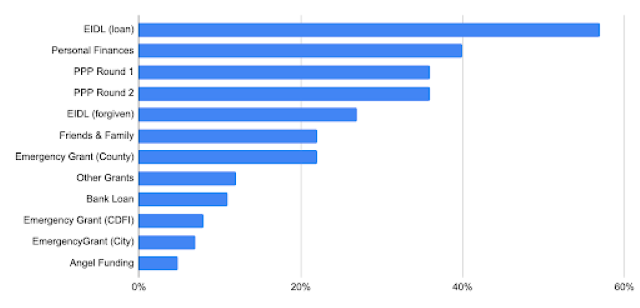 All Remaining Needs for Capital